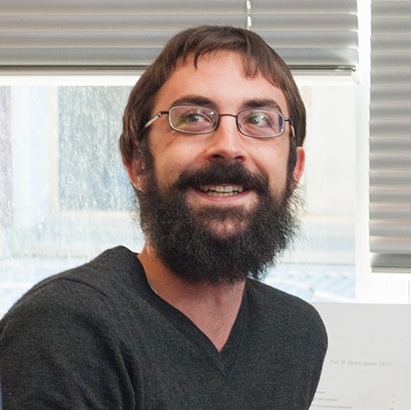 Corey was a research analyst at Motu between January 2013 and July 2016. He worked on a wide variety of projects, mostly in the environment team.
What was your background before joining Motu?
I did a Master of Commerce in economics at the University of Otago.
Why did you choose to come here?
The calibre of the people was a major drawcard. Nowhere else in NZ can you work so closely with some of the top economic minds in the country on issues that really matter for NZ.
What were the highlights of your time at Motu?
i really enjoyed the coffee papers, where someone would read a recent paper and we'd discuss it over morning coffee. It was a great way to hear about the latest research and help build critical thinking/research thinking skills.
The office culture was really great. Being a research organisation means you were challenged but in a constructive and supportive way. There was always a great array of visitors coming through the office, which really helped expand the range of ideas we were exposed to. I also got the opportunity to go to some international conferences, which is fun.
How has your career progressed since you left Motu?
I'm now a senior research analyst in the Strategic Policy branch at the Ministry of Business, Innovation and Employment. We have a small team of researchers who focus on the long-run, enduring and emerging questions relevant to economic policy in NZ.
How has your Motu experience affected your subsequent path?
It really convinced me that the research/data route was the right one for me. The critical thinking skills I developed have also proved valuable, whether its thinking about how to tackle a research question, how to interpret results, or just generally thinking about complex issues.
I've been really lucky to join a team and organisation that matches my research interests and where I have some freedom to use the skills I learned during my time at Motu.
What advice do you have for early career economists?
Read widely, across both economics and other disciplines (and for fun of course). It broadens your horizons and gives you different ways for thinking about complex issues.
If you're interested in the data/research route then getting some experience with the IDI/LBD would be an advantage – those skills are in demand!
Keep in touch. You'll make some great friends at the start of your career and it's important to keep those links strong. A few of us former research analysts still regularly catch up.