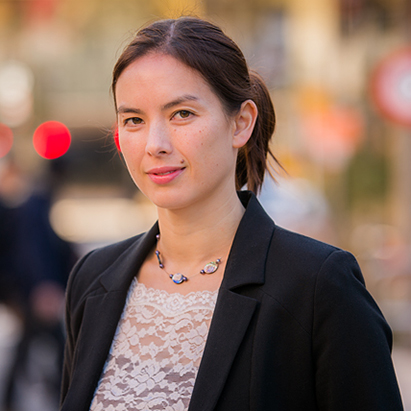 Isabelle Sin joined Motu as a Fellow in January 2012 after completing her Ph.D in Economics at Stanford University, California and was promoted to Senior Fellow in September 2018. She is also a Principal Investigator with Te Pūnaha Matatini and an Adjunct Senior Lecturer at Victoria University of Wellington.
Her research fields are labour economics and economic history. She has published research spanning the effects of labour market policies, the effect of parenthood on labour market outcomes, the causes of gender pay inequality, and the drivers of the international diffusion of knowledge. 
Isabelle works extensively with Statistics New Zealand's Integrated Data Infrastructure (IDI), Longitudinal Business Database (LBD), and unit record New Zealand Census data.
Isabelle graduated from the University of Canterbury in 2002 with an Honours degree in economics. She then worked at the Reserve Bank of New Zealand and Motu before leaving New Zealand to pursue her doctoral studies. In her doctoral dissertation, she studied flows of books translations between countries to gain insight into the international flow of ideas codified in books.
Her website is here.