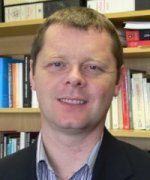 Philip is Professor of Economic Geography at the University of Groningen, and also Professor of Economics at the University of Waikato.
In 2002 he was given the Hewings Award for outstanding scholarship by the North American Regional Science Association, and is the only non-North American to win the award. Professor McCann has published over ninety books, journal articles and book chapters in a range of economics, regional science, and engineering journals. His book Urban and Regional Economics, 2001, Oxford University Press is the world's best-selling book in the field, is used in over twenty countries, and has already been translated three times. In addition, two other of Professor McCann's books have been translated twice.
In 2010, Philip was appointed as a Special Adviser to Johannes Hahn, the European Commissioner for Regional Policy.