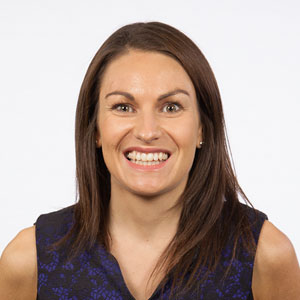 Ruth Cameron (nee Pinkerton) came to Motu after completing her undergraduate management degree at the University of Waikato, majoring in economics. She is interested in public policy issues and in particular social policy.
Ruth's research project looked at residential sorting patterns in Auckland. She worked with senior fellow Dave Maré. This gave her an opportunity to carry out a range of tasks, from literature reviews to data analysis. Ruth says she really enjoyed her time at Motu. It gave her the opportunity to learn many new things through a hands-on approach. Ruth enjoyed that at Motu you are surrounded by incredibly well connected and talented people. She found it to be a friendly and supportive environment, and an invaluable experience.
After returning to the University of Waikato to complete her honours year in economics, Ruth landed a position in the graduate program at the New Zealand Treasury. In her three and a half years working at the Treasury, Ruth worked on many different projects and issues across a range of social policy areas including: labour markets, immigration, Maori Affairs, social development and social contracting. Ruth currently is working for the Department of Premier and Cabinet in Victoria. She has continued to pursue her passion for social policy and is working in the health team.
Ruth Cameron now serves as Director, Office of the Deputy Secretary, Community Housing Association in Victoria Aus – formerly at Department of Premier and Cabinet in Victoria.