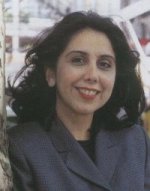 Sholeh is a Professor of Economics at the University of Auckland in the Graduate School of Management, and a specialist on the economics of the labour market.
Her researched and published work include human capital and wage determination, participation in higher education, income distribution, Maori education, health and housing, intergenerational economic effects, and economic consequences of immigration. As a specialist in economics of education and labour markets, she is engaged in international research collaborations and serves as a research advisor on labour market research and policy in New Zealand and overseas.
Sholeh has an ongoing interest in the economics of higher education, and is the author of 'Investing in Minds: The Economics of Higher Education in New Zealand' (Institute of Policy Studies). Her current research is on the economic consequences of skilled immigration; and labour market outcomes of increased education. She has served as a member of the Royal Society of New Zealand, Social Science Advisory Committee, and as the President of the New Zealand Association of Economists. Sholeh has a PhD from the University of Illinois.