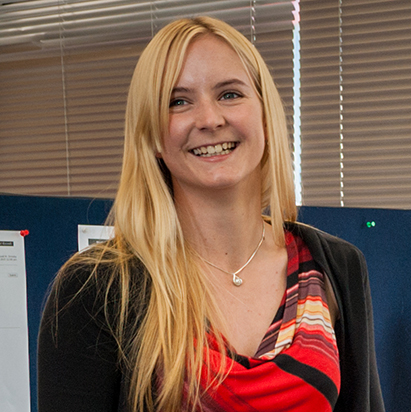 Athene joined Motu in January 2015 and left in August 2015 to take up the 2015 Woolf Fisher Scholarship for doctoral studies at the University of Cambridge.
At Motu, Athene worked with Arthur Grimes on the Resilient Urban Futures project, investigating the effects that transport links have on urban development throughout New Zealand, and with Adam Jaffe on an econometric analysis of the Marsden Fund impacts.
What was your background before joining Motu?
I completed a BA (International Relations and Economics, 2013) and Honours (Economics, 2014) at Victoria University of Wellington. During that time I worked as a research assistant, over summers and part time during term, in the public sector in Wellington including the Treasury, Productivity Commission and Inland Revenue. The combination of academic studies and some policy experience sparked my interest in policy focused economic research.
Why did you choose to come here?
Motu is an excellent training ground in economic research, particularly applied to policy, and it was an great segue between finishing honours and starting a PhD.
What were the highlights of your time at Motu?
Other than the very interesting research projects I worked on, Motu has a fantastic and welcoming culture. Morning coffees on Cuba Street, Friday Keynes Hours and random discussions about economics and life with everyone at Motu all made it a great place to be.
How has your career progressed since you left Motu?
I moved to the UK to pursue an MPhil and PhD in Economics at Cambridge on the Woolf Fisher Scholarship. My PhD has focused on distributional outcomes in labour markets and I have been fortunate enough to collaborate with the European Central Bank and other institutions during my PhD. I hope to finish studies in the coming year, and so will shortly be on the job market.
How has your Motu experience affected your subsequent path?
Motu demonstrates the value in the overlap between quality research and good policy. Having some research experience also smooths the initial transition from coursework to PhD research.
What advice do you have for early career economists?
(I am still an early career economist myself...but) we are blessed with a incredibly diverse range of careers and applications of economics, many of which may not seem initially obvious. Take the time to explore the options and enjoy where economics can take you.