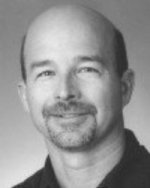 Tim is an Associate Professor in the Economics Department at The University of Auckland.
His fields of interest are labour economics, applied econometrics, and policy evaluation. He has also served as a researcher at the New Zealand Treasury, the Institute of Policy Studies and the Institute for Research on Poverty at the University of Wisconsin.
Tim has published work on the labour supply of married women, job search, income inequality, the use of ability tests in employer screening, cognitive achievement and returns to education, economic reforms, intergenerational transmission of welfare dependence, and minimum wage effects. His recent publications have appeared in the journals Economica, Labour Economics, Australian Economic Papers, International Journal of Manpower, Australian Journal of Labour Economics and New Zealand Economic Papers.